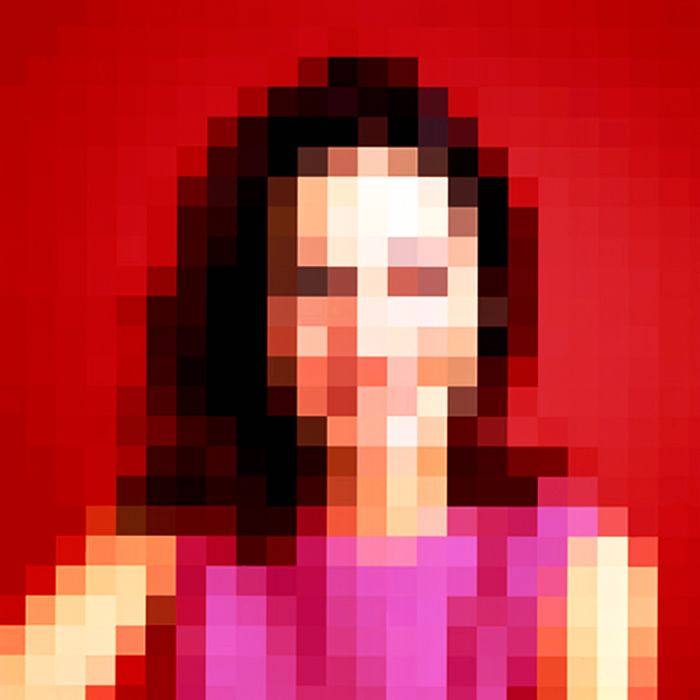 Photo: Peter Dazeley/Getty Images
On a recent Thursday at 10 p.m., I ducked into a sold-out Michael Che show in the Meatpacking District and took a seat across from a woman who looked as though her date was whispering something offensive into her ear.
I had learned of the show only the day before, at which point tickets were no longer available. I was lucky, though, to have my personal assistant James on the case. James Bernstein, a bookish NYU student whom I had hired earlier this year, reached out directly to the show's organizers, bypassing the generic wait-list webpage. He was able to lock down three tickets. James is useful like that; he's polite but persistent. Fervent, but never gruff. He told me once that he learned to be dogged from his mother, who was a line producer for 60 Minutes. If there's a secret email address or a VIP phone number out there, James Bernstein will unsheathe it. He is not afraid to ask for what he needs. He is also 100 percent fake.
I had created James as an experiment to test a thesis tossed into my path by the TikTok algorithm: A fake personal assistant will get you farther. The basic principle seemed to be that signaling that I was important enough to employ an entire separate person to supervise my minutiae would encourage the publicists and maître d's of the world to buy into the myth of who I was. Who I might be becoming, while James was off confirming my appointments. I was externalizing my ego. I was crafting a smoke screen. (I cowered behind it, constantly refreshing James's inbox, while I watched YouTube videos of hamsters being groomed with toothbrushes to decompress.)
I was not alone. Amy Landino "hired" her fake assistant Olivia in 2011. Olivia would handle scheduling for Landino, who is a marketing entrepreneur and success coach. Olivia would also screen potential introductory meetings and suss out whether inquiries were from serious clients or from people who hoped to underpay her boss. Occasionally, if Landino missed a meeting, she would throw Olivia under the bus. "It's not a ruse," says Landino. "Having a buffer allows you to get more confident navigating how you want to spend your time." By using Olivia to negotiate, Landino says, she was sometimes able to get clients to pay double their proposed rate.
Just look in your inbox; sift through your voice-mails. The fake assistants are all around you. Suzanne (not her real name), a publicist at a New York–based agency specializing in hospitality, estimates that a fifth of the assistants she interacts with — she often fields requests for restaurant access — are completely fabricated based on the way they communicate. (Often only in writing and, in at least one case, accidentally from the personal email account of the "boss.") Of course, she doesn't really know; no one does. That's the point! One friend told me she suspects even her therapist has a fake assistant, deployed to chase down unpaid invoices.
Josh and Chris Steil, the duo behind a popular TikTok account about hacking your credit score, began using their fake assistants (Jennifer and David, respectively) after learning of perks to be mined. When the brothers came to New York on a work trip last month, their fake assistants were able to finagle some free whiskey and chocolate-covered strawberries "with gold flakes all over them" for their room at the Park Hyatt. ("That one was fire," Josh says.) Once, David got Chris through the famously difficult door of Nobu Malibu for a Friday-night dinner with less than a day's notice.
TikTokker @alexacurtisunfiltered leveraged her fake assistant to create a fake email chain, which she used to gain real access to a first-class lounge at Heathrow. "Holy shit," she says in the video. "If I'm emailing 'on behalf of' me, I'm getting whatever I want."
A former assistant for a talent agency in Hollywood, whom I'll call Joe Smith, told me it is his common practice to secure difficult tables by calling as his "assistant" and claiming that he's making a reservation for a hotshot so hot said hotshot cannot possibly be named. Joe might embellish with descriptors like "an A-list director in town for a shoot." (Once, he told me, during George W. Bush's presidency, one of his former colleagues had gone so far as to tell a restaurant that Bush himself would be arriving for the meal in order to score a reservation for her boss. When the boss showed up sans Dubya, the host kept mum.) "In L.A., any door will open with that kind of pressure," says Joe. "The city is made for those access points to be manipulated."
A year ago, Joe begged a restaurant in Las Vegas directly for a reservation as himself; he was summarily denied. When he called back as "an assistant to a hotshot," the table was his. Recently, Joe returned to that same Las Vegas restaurant and, no questions asked, was sent free Champagne.
Dana Schwartz, a best-selling author and podcast host, isn't after any perks or any pretense of importance; she just finds it humiliating to ask for the (very reasonable) things that she wants. Schwartz made her first phone call as her fake assistant in 2021 to ask a hotel whether it might be possible to bring in balloons and Champagne for her husband's birthday.
"I'm nervous to ask for anything, anytime, ever," she says. "My assistant can show more desperation. She could be tenacious." Currently, Schwartz is using her fake PA to avoid the embarrassment of organizing a bachelorette weekend for 15 guests.
When the gambit works, it's for a few reasons.
"There's a perceived clout to saying, 'I can afford a personal assistant,'" says Patricia Howard, who co-owns two popular Greenwich Village restaurants, Dame and Lord's. (Howard, who intercepts and responds to reservation requests for both of her restaurants, adds that she could not care less whether prospective diners have an assistant or not and, as such, doesn't waste time trying to discern whether they are real or fake.)
Suzanne the publicist, who has both acted as and fielded requests from fake assistants, says it's also "one way to circumvent the ego." "There's a level of protection; it gives you that buffer between you and rejection," she says.
I sure hoped so. As James Bernstein, I selected a Gmail theme (green) and created an email signature (verbose). I did some character work; James would switch to "Jimmy" after the first email, unless things felt tense. "He's very familiar," my mother said to me, after Jimmy reached out reminding her to do me a favor.
He quickly learned that he would only have success with requests that were otherwise almost already within my grasp; the smoke screen was only so opaque. When James reached out for a same-day dinner reservation at Torrisi, he received a prompt and very polite response, letting him know he could fuck off and use Resy. But when James inquired about a credit for unused flights — an issue I had been unable to even reach someone about — the airline responded within an hour offering a partial refund. I wondered if the theories circulating beneath the TikTok videos were correct, whether "male" names summoned more urgency.
James assumed his highest form of power, though, when he began to intermediate my personal life. He took over my annual outreach to my best friend's husband about what she might like for her birthday with aplomb. The husband immediately looped in his assistant, thereby sparing us both the transactional conversation. I did not check to see if the husband's assistant was fake; it was at that point that I realized it did not matter. Nothing had ever mattered less. Later that day, James penned a gentle note to my dog's day-care facility to inquire about why it never posts my shih tzu on its social-media page, even though it unrelentingly posts photos of other dogs. "Ella loves your account!" James wrote. When the facility opened the email eight times — James has email trackers on; of course he does — and did not respond, only James had to feel deep burning shame.
Later, lying in bed, I supposed I did feel the tiniest bit dirty. On one hand, I was running a grift. But on the other, that grift was hair thin; after all, I had used my own name in James's communications. "The Office of Ella Quittner" was right there in his very long email signature.
"I honestly don't think it's bad," says Suzanne. "Who cares if someone's eating cubes of cheese in the airline lounge? Restaurants and hotels — no one is required to partake in the request." They can do their homework, she points out, and in many cases they hope for a return, whether it's a promotional Instagram Story or follow-on business.
I wasn't able to comply with a promotional post at the comedy show; photographs were expressly forbidden. Return business, though, I could probably manage. That is, pending an opening in my schedule.
I'll have to check with James and circle back.