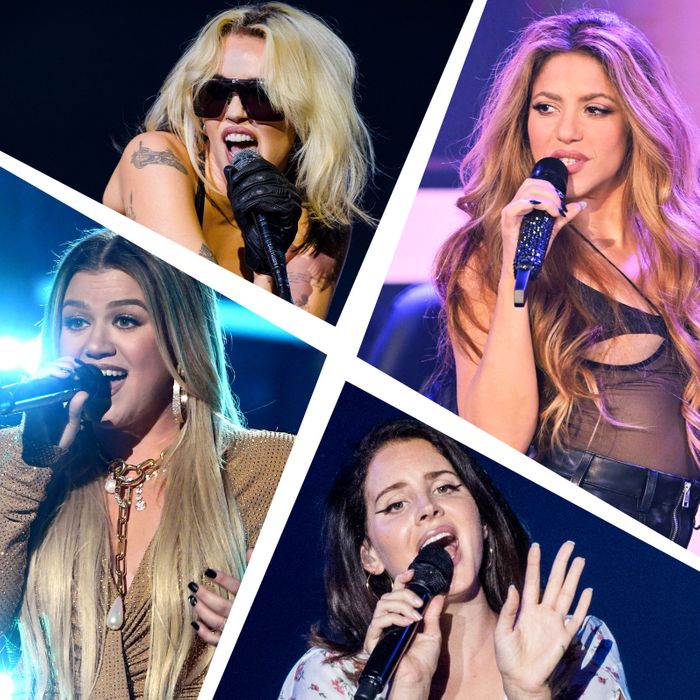 Kelly Clarkson is opening up about her divorce in the most Kelly Clarkson way possible: karaoke. During Thursday's episode of her daytime TV show The Kelly Clarkson Show — in a segment titled "Kellyoke," naturally — Clarkson sang her own rendition of Gayle's single "abcdefu."
But instead of singing the original lyrics — "Fuck you and your mom and your sister and your job / and your broke-ass car and that shit you call art" — Clarkson gave it her own spin: "F you and your dad and the fact that you got half / and my broken heart / turn that shit into art." The remixed lyrics seem to allude to her contentious divorce from her former manager and ex-husband Brandon Blackstock. When their divorce was finalized a year ago, it was reported that Clarkson had to pay Blackstock $1.3 million, as well as $115,000 in spousal support and $45,601 in child support each month.
Clarkson hasn't released new music since the divorce, but she recently announced on Instagram that she'll be dropping a new album titled Chemistry later this year. She said that the album will cover "the good, the bad, and the ugly" of her relationship.
So it's probably safe to assume — or to hope, at least — she'll be adding yet another scorching revenge track or two to our playlists. And may we suggest a marketing campaign as delightfully petty as Lana Del Rey's? (When Del Rey released Did You Know That There's a Tunnel Under Ocean Blvd, instead of doing promo, she had just one billboard — in her ex's hometown.) Or fighting words as juicy as Miley Cyrus's "Flowers" — a song laced with shade about her ex-husband, Liam Hemsworth — or Shakira's "BZRP Music Session #53" (alternately known as "Out of Your League"), a song eviscerating her own ex-husband.
Kelly, if you're reading this, we're ready for the album. Let it all out, babes.