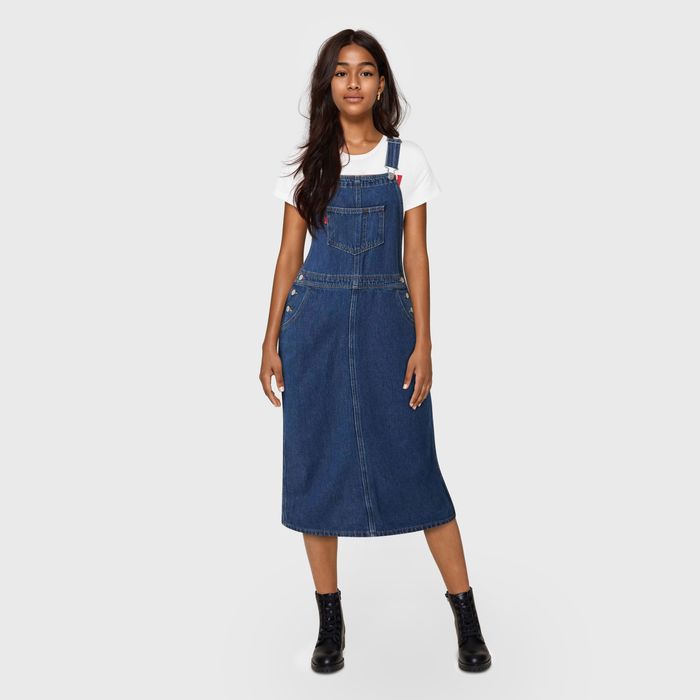 Photo: Levi Strauss & Co./ Lalaland.ai
Levi's said last week that it is partnering with Lalaland.ai, an AI studio that creates AI-generated models, to "supplement human models" and increase the "number and diversity of our models." So who's going to tell this multibillion-dollar company that it can develop a diversity and inclusion strategy by just … hiring and paying actual models of different races and body types? The irony is not lost on us.
In an announcement first covered by Mashable, the denim company said that later this year, it will test showing models of different body sizes on its website and app, but instead of just using real people of different ages, ethnicities, and body types, it will use the "hyper realistic" AI models created by Lalaland.ai. "Artificial Diversity" is what founder and CEO of analyst firm HFS Phil Fersht called it.
Currently, if you look at an item on Levi's online store, you can see most things on one model. The company says it wants to give shoppers the opportunity to see clothes on people who resemble them. "This AI technology can potentially assist us by supplementing models and unlocking a future where we can enable customers to see our products on more models that look like themselves, creating a more personal and inclusive shopping experience," the company's announcement said.
Amy Gershkoff Bolles, global head of digital and emerging technology strategy at Levi's, said that AI will "likely never fully replace human models for us," but it's worth noting that in recent years, Levi's laid off about 15 percent of its workforce, which allowed it to save about $100 million per year. The announcement also comes at a moment when body diversity in the fashion industry is shrinking.
Gershkoff Bolles also said that Lalaland's technology "can help us continue on our journey for a more diverse and inclusive customer experience." Maybe someone should tell the leadership team at Levi's that there's a straightforward way to achieve the same goal: to hire real-life humans who work as professional models and deserve the chance to be paid for their work.